FAQ
Q: How long does it take to ship my order?
A: Orders are usually shipped within 3-4 business days after placing the order.
Q: When will my order arrive?
A: Shipping time is set by our delivery partners, according to the delivery method chosen by you. Additional details can be found in the order confirmation email you've received.
Q: How do I track my order?
A: Once shipped, you'll get a confirmation email that includes a tracking number and additional information regarding tracking your order.
Q: What's your return policy?
A: We allow the return of all items within 30 days of your original order's date. If you're interested in returning your items, send us an email with your order number and we'll ship a return label.
Q: How do I make changes to an existing order?
A: Changes to an existing order can be made as long as the order is still in "processing" status. Please contact our team via email and we'll make sure to apply the needed changes. If your order has already been shipped, we cannot apply any changes to it. If you are unhappy with your order when it arrives, please contact us for any changes you may require.
Q: What shipping options do you have?
A: For USA domestic orders we offer FedEx and USPS shipping.
Q: Do you ship internationally?
A: We currently only ship inside the USA. We will add international shipping within the upcoming year.
Q: What is your privacy policy?
A: Our e-commerce partner, Shopify secures all customer data, and we do not share with anyone.
Q: Do you sell gift cards?
A: We do not offer gift cards at the current time.
Q: Can I receive a refund?
A: If you are unhappy with the product or it is damaged, we will be happy to refund your order once it has been processed and returned to our stock.
Q: What are Sleepy Sleeves products made of?
85% Lycra
5% Nylon
10% Memory foam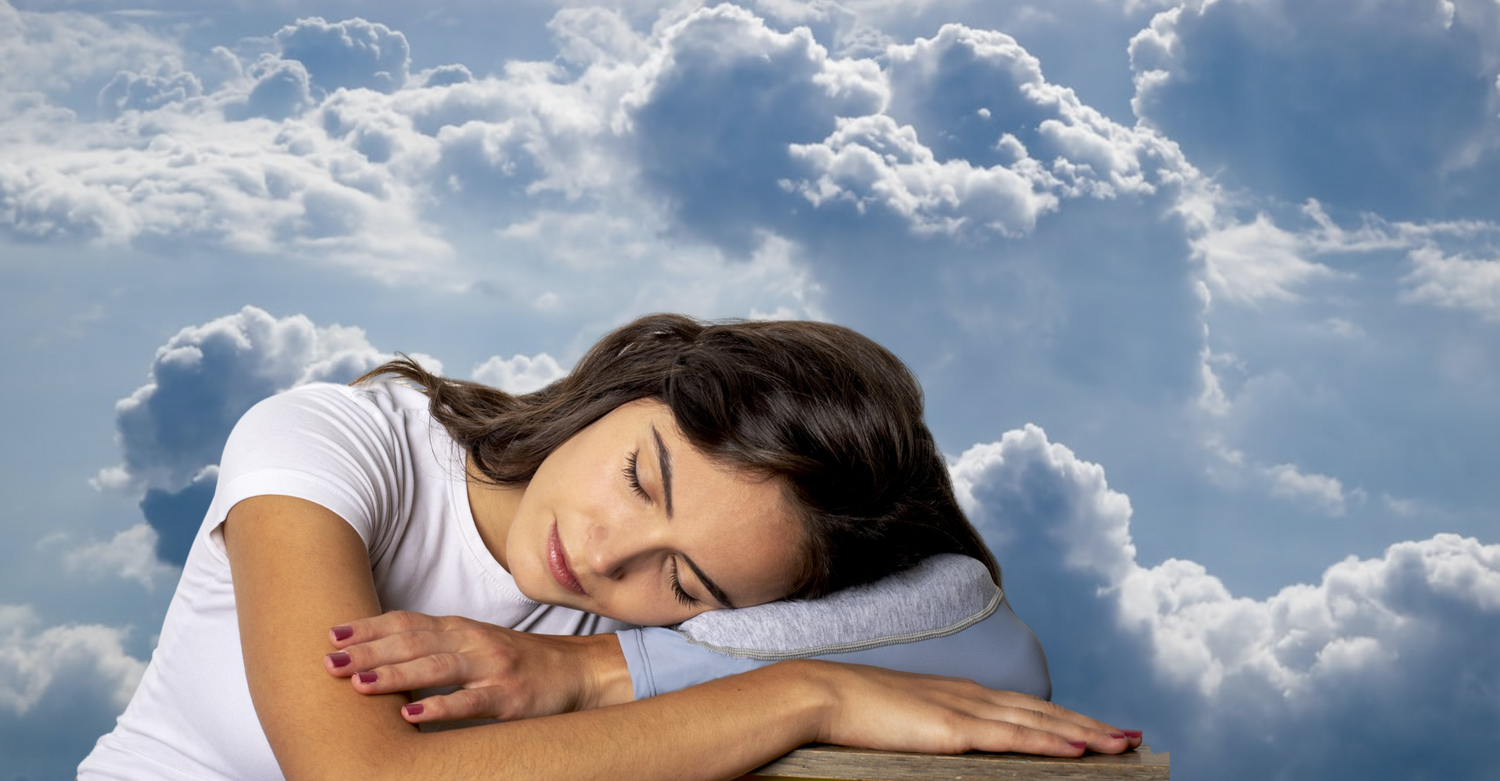 About Sleepy Sleeves
Sleepy Sleeves was born to help more travelers get better rest. Neck pillows are bulky and simply don't work for everyone. Look around the plane, train, or bus on your next trip – you'll see people sleeping on their arms or against a surface. That's why we invented the world's first Arm Pillow and Headband Pillow.
Upgrade your travel experience with our unique and game-changing travel pillows. Ergonomically designed for optimal comfort and portability.
Shop Now